---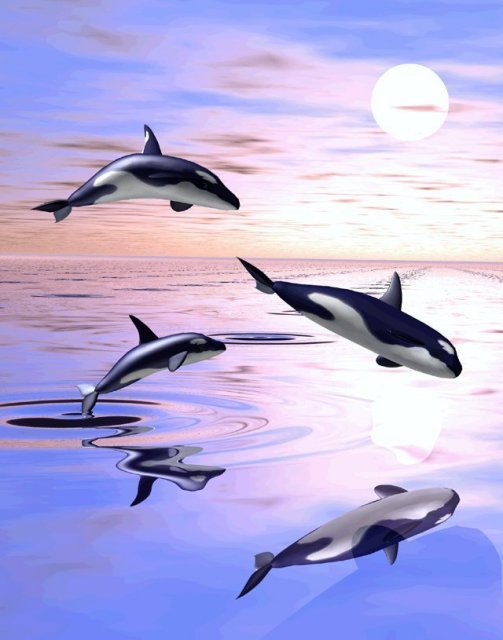 Killer Whales created for MetaCreations Corporation, Scott's Valley, CA. Modeled in RayDream Designer and texture mapped in Detailer, May 1997. Atmospheric background elements were whipped out in about 20 minutes by Aaron Begley, using the 4 Elements Pack in RayDream 4.0.


---
This page last updated on December 20th, 1997.
Copyright © 1997 Stasia McGehee.